Home
General Information
Important Dates
Committees
Scientific Program
Speakers
Registration
Abstract submission
Manuscript submission
Accommodations


Contact Us
Conference Email


About VSP
Become a Member of VSP

VSP is a member of IUVSTA
&nbsp&nbsp&nbsp&nbsp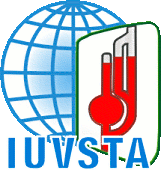 VSP is an affiliate of AVS


Registration Fees
Local Participant
Regular rate: PhP 6,000
Student rate: PhP 3,500


International Participant
Regular rate: USD 400
Student rate: USD 250

Fee includes conference kit, snacks, lunch, banquet, and 2-year membership in VSP.




Cancellation and Refund Policy
Registration cancellation and/or refund requests must be made in writing to the ISVSP2020 Local Organizing Committee. For cancellations postmarked on or before 23:59 (GMT+8), 31 December 2019, 75% of the registration fee will be refunded. For cancellations on or after 00:01 (GMT+8), 01 January 2020, no fees will be refunded. Refunds will be issued after the symposium.