Home
General Information
Important Dates
Committees
Scientific Program
Speakers
Registration
Abstract submission
Partners
Sponsors
Venue
Accommodations


Contact Us
Conference Email


About VSP
Become a Member of VSP

VSP is a member of IUVSTA
&nbsp&nbsp&nbsp&nbsp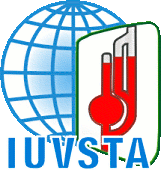 VSP is an affiliate of AVS






Past conference
ISVSP 2016

General Information

Relevant information are listed below. If you have further questions, you can reach the Local Organizing Committee at isvsp2018@vacuumphilippines.org

Badges
Officially registered participants will be provided a conference kit with the book of abstracts and a name badge at the registration desk. All participants are requested to wear the badge throughout the symposium. Only badge holders will be admitted to the sessions.
Certificate of Attendance
Certificates of Attendance will be provided for all officially registered participants.
Climate
Credit cards
Major credit cards are accepted for payments in hotels, restaurants and shops.

Currency
The currency in Philippines is the Philippine Peso (PhP). Currency exchange is available at the airport, banks, and major shopping malls.

Disclaimer/Liability
The Local Organizing Committee shall not be held liable for injuries or losses of whatever nature incurred by the participants, nor for loss of or damage to their personal belongings. All reasonable endeavors will be made to hold the ISVSP 2018 and to present its program as scheduled under circumstances which assure the comfort and safety of all participants. Please check validity of your travel insurance.

However, neither the ISVSP 2018 nor its committees, representatives or agents, shall be held liable by any person as a result of the cancellation of the symposium or of any of the arrangements, programs or plans connected therewith, or for any injury, damage or inconvenience which may be suffered by any person while traveling to or from, or during such person's presence in Philippines in connection with ISVSP 2018. Participants are advised to purchase their own insurance against any such occurrences.
Force Majeure
In case of force majeure, the Local Organizing Committee have the right to change, modify, or cancel the symposium without notice. However, the organizers will endeavor to update the participants if the need arises. A situation is considered as force majeure when the events and circumstances impede or hinder the symposium to take place. These incidents include but are not limited to natural disasters, government actions, events that endanger the participants, and other incidents as determined by the Local Organizing Committee. The symposium will not be responsible for any direct or indirect damages, losses or incidental or subsequent expenditures or any other further inconvenience caused by the cancellation or modification of the symposium.
Letter of invitation
Registered participants requiring an official letter of invitation in order to obtain a visa or for any purposes may contact the Local Organizing Committee. Please note the letter is not a commitment on the part of the symposium to provide any financial support.

Meals
Morning/afternoon session breaks and lunch will be served during the symposium. For dietary requirements, please inform the Local Organizing Committee.

Photographs/Video recording
By attending the symposium, you consent to being filmed or photographed by the authorized staff of the symposium. These images/films may then be used for compiling a report about the symposium as well as part of future campaigns of VSP or archived in the VSP website or other open access internet resources.
Smoking policy
Executive Order 26 s. 2017 restricts and penalizes the act of smoking tobacco products in enclosed public places and public conveyances, whether stationary or in motion, except in certain designated smoking areas. It requires that all public buildings or places that are accessible or open to the public regardless of ownership or right to access must be smoke-free inside and within 10 meters (33 ft) from entrances and exits or where people pass or congregate, and from air intake ducts.
Time zone
Philippine time is GMT+8.

Tourist information
For information about things to do in Quezon City, please visit http://quezoncity.gov.ph/index.php/visiting-qc. About the Philippines, visit http://web.tourism.gov.ph/.
Visa
Entering the Philippines requires a passport with validity of at least 6 months during your visit. Temporary visitors from different countries are allowed to enter without a visa. Please check https://www.dfa.gov.ph/list-of-countries-for-21-day-visa if you are a national of the listed countries who may enter the country without a visa.