Home
General Information
Important Dates
Committees
Scientific Program
Speakers
Registration
Abstract submission
Partners
Sponsors
Venue
Accommodations


Contact Us
Conference Email


About VSP
Become a Member of VSP

VSP is a member of IUVSTA
&nbsp&nbsp&nbsp&nbsp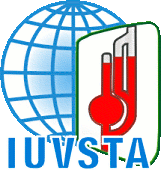 VSP is an affiliate of AVS






Past conference
ISVSP 2016

Accommodations

Quezon City offers a wide variety of hotel accommodation in all categories. The hotels listed below are located near the University of the Philippines-Diliman (conference venue) and are easily accessible by public transport.


Microtel by Wyndham - UP Technohub
https://www.microtel-uptechnohub.com/
The Oracle Hotel & Residences
http://www.oraclehotel.com.ph/
Sulo Riviera Hotel
http://www.thesuloriviera.com/
Verjandel Hotel
https://verjandelhotel.com/
Seda Vertis North
https://www.sedahotels.com/vertis/


Inside the university, there's
The University Hotel
http://universityhotel.ph/

All inquiries and requests for assistance relating to accommodations should be addressed to isvsp2018@vacuumphilippines.org.